Jeffrey Chaffin
1957 - 2020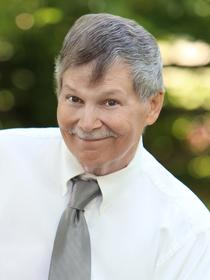 Jeffrey Mark Chaffin
Jeffrey Mark Chaffin
WHEELERSBURG-Jeffrey Mark Chaffin, 62, of Wheelersburg, Ohio passed away Monday, April 6, 2020 after a long and courageous battle with cancer. Jeff was born to the late Donald and Norma (Balzhiser) Chaffin on December 2, 1957 in Cincinnati, Ohio; grew up in Owensville graduating from Clermont Northeastern High School in 1976. While in high school, he met the love of his life and best friend, Kimberly (Lawson) Chaffin. They spent the last 45 years side by side and recently celebrated their 38th wedding anniversary in March. A 1980 graduate from Wilmington College with a BA in accounting, Jeff immediately began employment as an Accountant for Mullins Construction, eventually becoming a co-owner. He had a steadfast passion for Wheelersburg United Methodist Church working with youth and teaching High School Sunday School for 38 years alongside his wife and was affectionately known as "The Gum Man." He was actively involved in Wheelersburg Little League for 13 years coaching baseball and softball and served as Little League Treasurer. In addition to his wife, he is survived by his son, Craig (Nicole) Chaffin; two daughters, Kelly (Marcus) Williams and Stephanie Chaffin and one grandchild, Lincoln Williams and by his siblings Brad (Susie) Chaffin, Donna Chaffin-Crandall, Maria (Scott) Jolly and several nieces and nephews. Graveside services will be held Thursday, April 9, 2020, under the direction of Harrison-Pyles Funeral Home with the Reverend Perry Prosch officiating. The service will be live streamed via the 'Kim Jeff Chaffin' Facebook account. A celebration of Jeff's life will be held at a later date for family, friends and acquaintances. In lieu of flowers, the Chaffin Family has asked that you consider financial gifts to the Wheelersburg United Methodist Church, PO Box 190. Condolences to the family may be made at www.harrison-pyles.com.
Condolences
Thursday April 9, 2020
Gina Hall
So very sorry for your loss! Jeff was one of the nicest people I have ever met! The kids and I will always remember The Gum Man! Love and prayers for all of you!
Thursday April 9, 2020
Lauren Worley & Tommy Rueff
Sending our heartfelt prayers for your entire family. May your memories of dad comfort you during these tough times.
Wednesday April 8, 2020
Sherry and Rob Martin
Chaffin Family, Some of the best people we know are those who live quietly obedient to the Lord; Jeff was one of those people and a role model for us all. Until we see him again, we will miss the gentle kindness of our friend and neighbor and are so hoping that our forever homes will be just down the street from each other. With much love from our family to yours...
Wednesday April 8, 2020
Rick Peery
So sorry for your loss Kim, Jeff was a great guy. Thoughts and prayers for you and your family.
Wednesday April 8, 2020
Lisa Apgar Gilkison
Saying goodbye to someone we love is heartbreaking. May you find comfort in all the special memories you've shared with Jeff. Words cannot express my sadness for all of you. I pray the comfort of God helps you through this difficult time. Thoughts and prayers for you all that there will be comfort in knowing that someone so special will never be forgotten. Jeff was a sweet guy and God has Another Awesome Angel… With thoughts and remembrance.…
Tuesday April 7, 2020
Beckie Riffe
I had the privilege to work for Jeff for 3 years. He was a truly GOOD guy. He was honest, trustworthy, kind, and a true friend to many. He loved to do random acts of kindness and never wanted praise or recognition. He was very hardworking and completely dedicated to the company, even through the pain and sickness of cancer and the treatments he endured to bravely fight it. He loved his family tremendously and was extremely proud of all of them. He loved his Lord and savior, Jesus Christ and his church family. We could all aspire to be a little more like him. We respected him very much and he will be missed by Tom and I.
Tuesday April 7, 2020
Chuck Morgan
So sorry to read about Jeff. My grandmother, Mabel Bordwell Morgan and Jeff's great grandmother, Elvira Baltzhiser were sisters. I remember Don, Norma, and all the kids coming to Iowa one summer is a camper and stopped at Grandma's. I saw Jeff at Elma's 90th birthday party.
Tuesday April 7, 2020
Bill and Peg Galvin
Kim and family we are lifting y'all up in our prayers for strength comfort and peace. Kim it's been so long since we seen each other. Thought of you a couple of weeks ago driving by the house you grew up in and some of the times we hung out together. So sorry for your loss, heaven has gained a great guy.
Tuesday April 7, 2020
Ron and Becky Hickman
Dear family, Our sincere condolences to all of you. We know Jeff will be greatly missed. He is a fine man and cousin. Memories flood in from our youth and growing up together. May the Lord bless you and keep you! Love you all ?? Ron and Becky
Tuesday April 7, 2020
Lisa Velotta
With heartfelt sympathy. Keeping you in close prayer.
Tuesday April 7, 2020
Kaitlin & Shea Ramsden
Chaffin Family, Sending you our love and prayers during this time. Hoping you are able to spend time together celebrating all these wonderful things Jeff has experienced and done in his life. Heaven has gained another angel to watch over your family. Kelly, Marcus, and Linc we love you very much and are here for you always! Love, Kaitlin & Shea Ramsden