Shirley Brumfield
1937 - 2020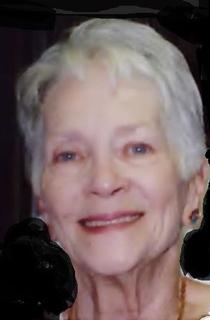 Shirley R. Brumfield, 83, of Franklin Furnace peacefully went to be with the Lord on Friday, July 17, 2020 at home.
She was preceded in death by her husband of 64 years Carl (Junior) Brumfield and her parents, Fred & Connie (McDavid) Kiser, one sister Karen Williams, brother-in-laws C.D. Scott and Dale Spradlin and an infant son, William Joseph Brumfield and a great granddaughter Aubrey June Day.
Surviving are three children, Carl (Pam) Brumfield, Zack (Sharon) Brumfield and Tina (Randy) Day. Also surviving are sisters Janet (Bill) Marshall, Bea Spradlin, Paulette Scott and Pam Risner.
Grandchildren: Jeremy & Jeff Lutz, Bill & Tim Brumfield, Sabrina Brumfield, Jessica Horsley, Zachary Brumfield, Jr., Greg Reeves, Kristina Gorr & Jarrod Day. Great Grandchildren: Samantha, Morgan, Alex, Laiken, Brock, Luke, Chloee, Evan, Keaton, Kyland, Phthalo, Gavin, Ariahna, Charlie, Evie, Jacob, Vera, Marlow and Katie.
Visitation will be Monday, July 20 from 6-8 pm at Harrison-Pyles Funeral Home in Wheelersburg, Ohio. The service will be Tuesday, July 21, 2020 at the funeral home at 11 am with visitation at 10 am and burial in Junior Furnace Cemetery.
In memory donations can be made to Junior Furnace Missionary Baptist Church, P.O. Box 84, Franklin Furnace, Ohio 45629. Condolences to the family may be made at www.harrison-pyles.com.
Condolences
Wednesday July 22, 2020
Lori & Bea Spradlin
Carl, Zack, Tina and family Your Mom was an amazing, loving and Godly woman who was loved by so many! PTL that she is whole, free and worshipping the Lord. One day we will be reunited with her and our other loved ones. Special love and prayers to all of you!!!
Monday July 20, 2020
Emma (Adams) Liston
Carl,Zack and Tina - So sorry to hear of the loss of your mom. You all are in my thoughts and prayers.