Willie Clark
1947 - 2020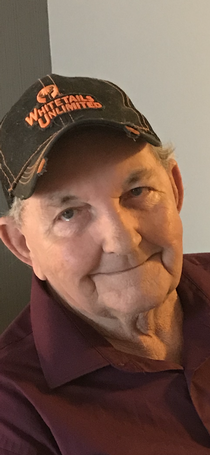 Willie McGinnis Clark
WHEELERSBURG-Willie McGinnis Clark, 73, of Wheelersburg passed away Saturday, September 19, 2020 at KDMC. Willie was born January 29, 1947 in Wheelersburg to the late Mike Clark and Myrtle Cox Clark. He worked for 50 years out of Laborers Local 83 as a Laborer and was President of Laborers Retirees. In addition to his parents Willie was preceded in death by two brothers, Doug and Dee Clark and a sister, Lavon Roe. Willie is survived by his wife, Kim Conn Clark whom he married November 10, 2001 in Pigeon Forge, TN. Also surviving is a son, C.J. Blevins (Chelsey); three daughters, Nusha Clark, Brittany Maynard (Roger), Tiffany Fannin, (Jeff); eleven grandchildren and two great grandchildren.
Services for Willie will be 11:00 am Wednesday, September 23, 2020 at Harrison-Pyles Funeral Home in Wheelersburg with Pastor C.J. Blevins and Pastor Andy Ramey officiating. Interment will be in Haverhill Cemetery. The family will receive friends at the funeral home 6:00-8:00 pm Tuesday, September 22, 2020 and one hour before the service on Wednesday. Condolences to the family may be made at www.harrison-pyles.com.
Condolences
Tuesday September 22, 2020
Tammey Cox Payton
This man was very special to me - I truly loved my cousin! I am so thankful that he was blessed with Kim and his extra kids that thought of him as a dad..he was just that kind of man! I am sure your uncle Wally Cox was waiting on you with open arms!!! Love you always and fly high! I will see you again!
Sunday September 20, 2020
Gaye Coburn Fritz
So sorry for your loss.Prayers for the family.