Robin Stanley
1995 - 2020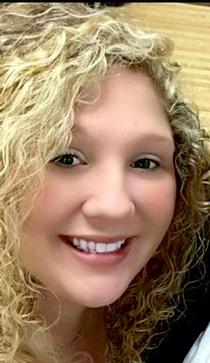 Robin Rae Stanley
WHEELERSBURG-Robin Stanley, 25, of Wheelersburg, Ohio gained her Angel wings on December 30, 2020 unexpectedly at home in Portsmouth, OH. She was born March 6, 1995 in Ashland, KY to Rick and Bonnie Stanley. Robin was a graduate of Wheelersburg High School Class of 2013. Robin was employed through the Counseling Center. She was a beautiful loving caring daughter who was a ray of sunshine to everyone she came in contact with. Robin had the biggest heart not only for her family and friends, but for her love of animals. She could not pass a stray dog or cat without bringing it home to join the family or recruiting others to take the various animals she was compelled to rescue. She loved spending her free time with friends, family and her beloved dog, Roxie. As a youth, Robin was very active in ASA softball. Robin was preceded in death by her grandparents, Steve (Edna Mae) Stanley and Orville "Pete" (Doris) Barber and Uncle Ronald Stanley and his son Stevie Stanley. Robin is survived by her parents, Rick and Bonnie Stanley, of Wheelersburg; multiple Aunts and Uncles, Sandy Sahnd, of Roland Arkansas, Sharon Barber-Tilley of Wheelersburg, Ohio, Pete (Cheryl) Barber of Sadieville, KY, Jenny (John) Cooper of Wilton, Iowa, Jeff (Sheryl) Barber of Marion, Ohio, Tim (Bobbie) Barber of Marion, Ohio, Gary (Meliss) Barber of Rincon, Georgia and many loving cousins and special friends.
Services will be 11:00 am Wednesday, January 6, 2021 at Cornerstone Nazarene Church in Wheelersburg, Ohio officiated by Pastor Ryan Etterling and Pastor Matthew Hancock. Interment will follow in Memorial Burial Park, Wheelersburg, Ohio. The family will receive friends at Harrison-Pyles Funeral Home in Wheelersburg, 6:00-8:00 pm Tuesday, January 5, 2021 and one hour at the church, before the 11:00 am service on Wednesday. Per CDC guidelines and governor recommendations, everyone is asked to please wear a mask and follow proper social distancing procedures and guidelines. Condolences to the family may be made at www.harrison-pyles .com.
Condolences
Wednesday January 6, 2021
Kim
I wish someone could have saved her from drugs!
Wednesday January 6, 2021
Dan & Lynne Cooper
We are so sorry to hear of the passing of your beautiful daughter, Robin. Our thoughts and prayers are with you at this difficult time. love you all.
Tuesday January 5, 2021
samantha smith
Robin, you were one of my closest and dearest friends. I'm sorry I couldn't save you before it was to late. I love you so very much and I'll miss you until I can see you again.. rest easy beautiful
Tuesday January 5, 2021
Kim
I don't know this you woman,but my heart is heavy foR the family. God Bless ALL of you in this trying time!
Tuesday January 5, 2021
Pastor Mike and Karen Percell
Our prayers are with Rick and Bonnie in this difficult time. Pastor Mike and Karen Percell Bradenton, Florida
Monday January 4, 2021
Paula
My deepest condolences to the famiily, Jim and Paula Gauthier
Monday January 4, 2021
Gary & Brenda Asche
Bonnie and Rick, We are so sorry to learn about Robin.....She is a very "BEAUTIFUL" young lady...I remember the joy You shared with us at our Ladies' Bible Study; and, how happy You were... I know Robin was the delight of your life and brought Both of You much Joy and Happiness...I'm so sorry we didn't get to know her as she grew up...Our Prayer is that You feel the warmth of GOD'S Love, Mercies, Understanding and Grace wrapped ever so tightly around You as You face the days ahead....A wonderful memory for me is Brenda showing us the doll she had gotten Robin for Christmas when Robin was really little; it was evident Robin was loved by so many! We Love Both of You... Love & Prayers, Gary and Brenda Asche
Sunday January 3, 2021
Earl & Terri Tilley
So sorry to hear about your daughter. Sending prayers for healing strength.
Sunday January 3, 2021
Kelsey
Robin, I will always love you and I will forever cherish all the memories we have. Rest In Peace baby girl; I'll see you in Heaven some day ??
Sunday January 3, 2021
Scott Craft
You are missed and loved Rob