Connie Doerr
1950 - 2021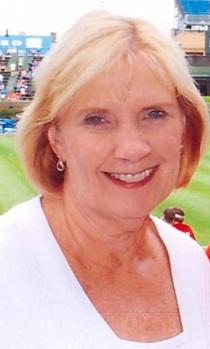 Connie Susan Doerr
WHEELERSBURG-Connie Susan Doerr, 70, of Wheelersburg, passed away at her home, Thursday, January 21, 2021. Connie was born June 30, 1950 in Portsmouth to the late Dallas Nourse and Mildred LeMaster Nourse. Connie was a high school graduate and worked as Office Manager for GTE; was owner of Candleberry Crafts and The Ceramic Place and attended Christ Brethren Church. In addition to her parents she was preceded in death by a sister, Barbara Nourse. Connie is survived by her husband, Gary Doerr; a son, Bryan Doerr and wife, Michael; two sisters, Janet Tatman, (Gene) and Debbie Chandler, (David); and four grandchildren, Taylor, Casey, Sammy and Jaxon.
Visitation for Connie will be 5:00-7:00 pm Thurs. Feb. 18, 2021 at Harrison-Pyles Funeral Home and one hour before the noon service Fri. Feb. 19, 2021. Arrangements have been entrusted to Harrison-Pyles Funeral Home in Wheelersburg. Condolences to the family may be made at www.harrison-Pyles.com.
Condolences
Monday January 25, 2021
Jennifer Barbarits
Gary, you and your family are in my thoughts as you grieve this loss.
Monday January 25, 2021
Marcia Tipton
With deeper sympathy than any words could ever say, may the joys you've shared help comfort you. Just a sweet memory for me was Barb and Connie laughing. How those two laughed and laughed....got us all to laugh too. She was a dear sweetheart and I feel for the entire family. So sorry...She's in a better place now and we"ll see her again..G4C
Monday January 25, 2021
Michelle & Brad Teeters
So sorry for your loss, Gary. Your family is in our prayers.
Sunday January 24, 2021
Wanda Dengel
Gary and family, I was saddened to read that your wife passed away just a few months after your Mom. May God caress you in in His loving arms. Please know that all of you are in my thoughts and prayers.
Sunday January 24, 2021
Dale Wilkerson
I am so sadden by the News of Connie's Passing. Went thru School with Connie. She was a Sweet, Pretty, Kind Loving Lady. I do wish I had got to see Her after School but I have lost contact with so many I went to School with. I send My Love and Prayers to all of the Family. God Bless You All.
Sunday January 24, 2021
Jim Morgan
Gary, I'm very saddened to hear of Connie's passing. I still have the ceramic stein she made for me almost 40 years ago and will always remember her sweet personality and friendly smile. I offer my condolences and prayers of comfort for you, Brian, the family, loved ones and Connie's many friends, as I know she will be deeply missed.
Saturday January 23, 2021
Dan Boone
Very sad to lose such a Great Lady. She will be missed.
Saturday January 23, 2021
Sharon Seison
So very sorry for your loss. Connie was such a sweet person and I know how much she will be missed. Prayers for the family.
Saturday January 23, 2021
Joe scurlock
My condolences go out Connie's family today. Former Twin Valley Neighbor and class mate
Friday January 22, 2021
Judy Tackett
So sorry to hear this! Connie was the nicest person! We all worked at GTE together. Very sweet lady! Our Prayers are with you all!
Friday January 22, 2021
Mike and Ruth Keller Delaware, Ohio
Janet and Gene: Praying for peace and comfort during this difficult time. Condolences to the entire family.
Friday January 22, 2021
Kim
Prayers to the family! She was a true lady!!!!!!!