Grace Maynard
1931 - 2021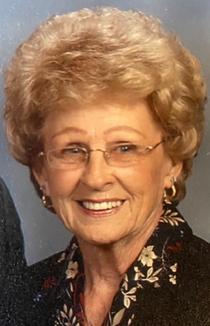 Grace Maynard
WHEELERSBURG-Grace Maynard, 89, of Wheelersburg, Ohio, went to be with the Lord Friday, January 22, 2021. Born December 9, 1931 in Wilmington, North Carolina, the daughter of the late Avery Carson Stephens and Jacobi Wyers. She was a member of the Sciotoville Christian Church in Sciotoville, Ohio. She loved traveling with her Husband, loved her family, friends and her pets with all her heart. She is preceded in death by two brothers, Charles Edward Stephens of Winnabow, NC, William Stephens of Wilmington, NC, two sisters, Nancy(Gene) Edens of Wilmington, NC, and Johanna Johnson of Wilmington, NC, one daughter, Diane (Gary) GIlliam, two grandsons, Tony and Todd Gilliam, all of West Jefferson, OH . She is survived by her husband of 67 years, E. Jack Maynard of Wheelersburg, Daughter, Pamela (Mike) Patten of Franklin Furnace, Grandson, Bryan Maynard of Wheelersburg, Granddaughter, Jacqueline (Christopher) Hickman of Wheelersburg, and four great-grandchildren, Kyle and Kaylee Gilliam of Columbus, Alexis and Samuel Hickman, of Wheelersburg.
Funeral services will be held at 1:00 pm Wednesday, January 27, 2021 at Harrison-Pyles Funeral Home in Wheelersburg, OH with Steve Fall officiating. Friends may call at the funeral home from 11:00 am until the 1:00 pm service on Wednesday. Condolences to the family may be made at www.harrison-pyles.com.
Condolences
Wednesday January 27, 2021
Sharon (Shady) Bays
Jack so sorry to hear of Grace's passing. Sending prayers for you and the family.
Tuesday January 26, 2021
Pam Collier
We are so sorry to hear of Grace's passing. A neighbor for 29 years, we enjoyed many chats across the fence. Prayers to the family for comfort at this difficult time. Mike and Pam Collier
Monday January 25, 2021
Debbie Watson
So sad to hear about Grace. What a beautiful & sweet lady. We loved her. Jack we have thought of you both often. Covid will prevent us from attending the services. But know you are in hearts. Sending love, hugs & prayers. Ken & Debbie Watson