Howard Staker
1932 - 2021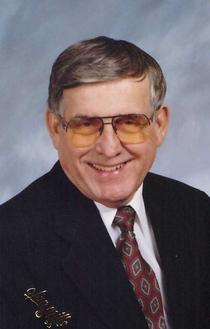 Howard M. Staker
WHEELERSBURG-Howard M. Staker passed away January 26, 2021 to be with his Lord. He was born May 21,1932 at home in Wheelersburg, Ohio and a son of the late Lewis D. and Elsie Mucha Staker. He was a lifelong resident of Scioto County and graduated from Wheelersburg High school in 1950.He attended Capital University and graduated Magna Cum Laude in 1956 from The Ohio StateUniversity College of Pharmacy.
Howard began his career at Reidenbach Pharmacy in Wheelersburg and Dales Pharmacy in
Portsmouth. He was employed by the Upjohn Company, Kalamazoo, MI in September, 1958
and retired after 37 years of employment. He had many Upjohn Pharmaceutical assignments in
pharmacology, medical and marketing in Ohio, Kentucky, West Virginia, and Michigan.
Howard was Co-Chairman with Dr. William Singleton and was instrumental in organizing the
Sabin oral vaccine to prevent Poliomyelitis in Scioto County. It was called "The Sabin on
Sunday". He was a member of the Disease Control Center in evaluating antibiotics in pediatrics.
His senior year, the college professors selected him to start an experiment dissolving B 12 in
water in a 10 ml vial for office use. The Merck Chemical Company presented a scholarship to
him for his efforts.
Howard received many awards: The Bausch and Lomb honorary science award, member of
Rho Chi national honor society, the Dr. W.E. Upjohn award, five times the Upjohn Salesman of
the Year award and the Cincinnati Chamber of Commerce Dinguishted Salesman award.
Howard was inducted into the 2013 Wheelersburg Hall of Fame. He also received the Ohio
State Distinguished award for 2013.
Howard was an active member of St. John's Lutheran Church, Powellsville, OH. He served on
the counsel and was a past church treasurer. He was a member and past president of the
Wheelersburg and Valley Booster Clubs. He was a trustee for Tan-Lan and Lucasville-Valley
pools. He was the director in establishing the first rural water system in the U.S.A. and a charter
trustee of Scioto County Water District number-one in Lucasville, OH. He was a life member of
the Ohio State Alumni Association and a member of the Ohio State University College of
Pharmacy Alumni Society. He was a 32nd degree Mason and received the 65 year award on
January 24, 2021. He was also a past member of Kiwanis.
He is survived by wife, Judy Staker of 35 years, a daughter, Sheree Arkyns, Yorba Linda, CA,
and two sons, Dr. Martin Staker (Patty) of Wheelersburg and Dr. Todd Staker (Liddy) of Cary, N.
C., two step daughters, Lori McKeever, Chillicothe, OH and Jill McCullough (Mark), New
Albany, OH. Grandchildren James (Wendy) and Nick (Kelsey) Arkyns, Michael (Cheryl) Staker
and Katelyn (Nick) Daniels, Mimi and Abby Staker, Ava Dixon. Step grandchildren Nikki and
Josh McCullough and two great granddaughters, Kinsley Daniels and Marlee Staker. In addition
to his parents Lewis and Elsie Staker, he was preceded in death by his sister Carolyn Decamp
and a brother Lowell Staker.
Howard enjoyed his church, job, hunting with his two sons and joyful times with his daughter
and many other activities with his grandchildren and great grandchildren. Howard was an avid
Pirate and Buckeye fan.
The family will receive friends Friday, January 29, 2021 from 5-7:30 p.m. at Harrison-Pyles
funeral home in Wheelersburg and one hour prior to the 10:30 A.M. funeral service which will be
held Saturday, January 30, 2021 at St. John's Lutheran Church in Powellsville. Masonic Services will be held Friday at 7:30 pm at the funeral home. Condolences to the family may be made at www.harrison-pyles.com
Memorial contributions may be made to:
St. John's Memorial Fund
5600 Junior Furnace Powellsville Road
Franklin Furnace, OH 45629
Condolences
Tuesday February 2, 2021
Suzanne Perazzo
I worked with Howard during my career at the Upjohn CO. Howard was a wonderful person who was always there to help you! I am so very sorry for your lose! My thoughts and prayers are with you!
Thursday January 28, 2021
Zane & Peggy Campbell
So sorry for your loss.??
Thursday January 28, 2021
Peter McCarthy
I'm so sorry for your loss! Our family's thoughts and prayers are with you during this difficult time.
Wednesday January 27, 2021
Kim
Peace be with you my fellow Mason! RIP,!!!!!