Larry Clark
1962 - 2021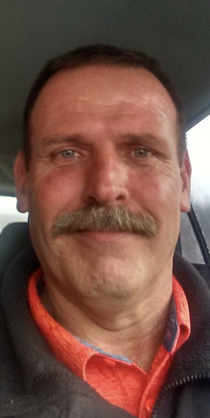 Larry Lee Clark
WHEELERSBURG-Larry Lee Clark, 58, of Wheelersburg passed away Thursday, April 1, 2021 at SOMC Hospice in Portsmouth. Larry was born June 23, 1962 in Portsmouth to the late David Edward Clark and Darlene Regina Caldwell Clark. Larry was a high school graduate and was employed as a Sales Representative for American Producers. In addition to his parents, Larry was preceded in death by a brother, Jonathan Clark and a grandson. Larry is survived by his wife, Tina Ruggles Clark, whom he married September 13, 2003 in Portsmouth, OH. He is also survived by step sons, Nathan Vaughters, Brandon (Felicia) Vaughters and Thomas Ethan Glockner; daughters, Regina (Danny) Speas, Danielle Clark (Rick Thomas) and Maggie Vaughters (Arron Miller); brothers, Timothy Clark and Bruce (Kathy) Clark fourteen grandchildren and his stepmother, Bonnie Clark.
Services for Larry will be 11:00 am Tuesday, April 6, 2021 at Harrison-Pyles Funeral Home in Wheelersburg. Interment will be in their Family Cemetery. The family will receive friends at the funeral home 6:00-8:00 pm Monday, April 5, 2021 and one hour before the 11:00 am service on Tuesday. Condolences to the family may be made at www.harrison-pyles.com.
Condolences
Sunday April 4, 2021
Kim
Peace!