David Johnson
1955 - 2021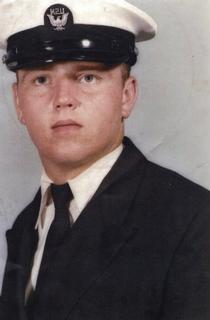 David B. Johnson
PORTSMOUTH-David B. Johnson, 65, of Sciotodale was born in Portsmouth, Ohio on August 4, 1955 and passed away Tuesday, July 27, 2021 after an extended illness. David was a 1973 graduate of Portsmouth High School and a U. S. Navy, Vietnam veteran. He was employed as a Portsmouth City Firefighter retiring after 32 years. David was the son of Russell (Betty Copas) Johnson, Sr. In addition to his parents David was preceded in death by two brothers, William and Jeffrey Johnson. David is survived by his wife, Tresea, as well as three children, Shawna Johnson (Joe Sexton), Melissa (Harlon) Burchett and Curtis Johnson and four grandchildren Vicki, David Elliott, James and Tiffany. Also surviving are a sister, Candess Johnson, (David Gleason) and two brothers, Russell (Joan) Johnson, Jr. and Matthew (Sheila) Johnson, two long time friends, Ricky Newman and Neal Reynolds and a very special aunt, Beulah "Peggy" James.
Services for David will be 1:00 pm Friday, July 30, 2021 at Harrison-Pyles Funeral Home in Wheelersburg will Pastor Brian Holbrook officiating. Interment will be in Memorial Burial Park with Military honors conducted by American Legion James Dickey Post #23. The family will receive friends at the funeral home Friday, 11:00 am until the 1:00 pm service time. Condolences may be made to the family at www.harrison-pyles.com.
Condolences
Wednesday July 28, 2021
Krashawna
We are so very sorry! Dave will truly be missed by all of us here in South Carolina! We love you hugs and condolences.