Marcia Parsley
1955 - 2021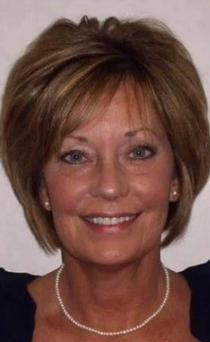 Marcia Lee Parsley
WHEELERSBURG-Marcia Lee Parsley, 66, of Wheelersburg, passed away Friday, August 6, 2021 at SOMC Hospice in Portsmouth. Marcia was born January 14, 1955 in Louisa, KY to the late Leo Parsley and Mary Robinson Parsley. Marcia was employed as Director of Guest Relations at Best Care Health Center and she was a member of Cornerstone Nazarene Church. In addition to her parents, Marcia was preceded in death by a brother, Donnie Parsley. Marcia is survived by a daughter, Leslie (David) Meade; two brothers, James and Alan Parsley; a sister, Peggy Dials; five grandchildren, Brenten Tackett, Rylan Morrow, Sam Meade, Owen Meade and Noah Meade and one great grandson, Dexter Meade.
Services for Marcia will be 11:00 am Thursday, August 12, 2021 at Harrison-Pyles Funeral Home in Wheelersburg with Pastor Bob Morrow officiating. Interment will be in Memorial Burial Park. The family will receive friends at the funeral home 6:00-8:00 pm Wednesday, August 11, 2021 and one hour before the 11:00 am service on Thursday. Condolences to the family may be made at www.harrison-pyles.com.
Condolences
Wednesday August 11, 2021
mike piguet
This is so sad to hear that Marsha had passed. She was so loving, caring and truly a good person. She always welcome you with open arms. We will miss her sweet smile...
Tuesday August 10, 2021
Lee Tate
I was shocked and saddened to hear on the radio of Marsha's passing. I immediately checked, thinking it was someone else. She and I shared a January birthday. She always had a smile, a hug, and an encouraging word. I will miss her. I am thankful for our friendship.
Monday August 9, 2021
Rev. Mike and Karen Percell
Our hearts are sadden at the loss of our friend Marsha. We never remember a time that we came unto contact with Marsha when she didn't greet us with a smile and a compliment. She leaves such a great influence on all who knew her. Mike and Karen Percell Bradenton, Florida
Monday August 9, 2021
Randy Glass
Leslie, James, and Alan: Please accept my most sincere condolences for your loss. It is always difficult to lose such a precious loved one. I pray that your family finds solace in the wonderful memories shared of Marcia, and that the God of all comfort, gives each ofv you peace during this most difficult time, Our thoughts are with you and your family during this difficult time.
Monday August 9, 2021
Darryl and Ella Norris
So very sorry, so heartbroken . My heart, love and prayers are with you. Marcia was a dear friend and co-worker , she brought a ray of sunshine to anyone she encountered , such a precious beautiful lady. Love you all ????