Thurman Wagner
1942 - 2021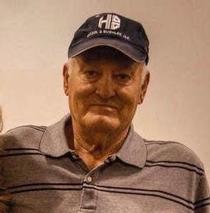 Thurman Ronald Wagner "Ronnie"
SOUTH WEBSTER-Thurman Ronald Wagner "Ronnie", 79, of South Webster, OH, went to his heavenly home on September 11, 2021. Ronnie was a man of God, a father, a grandfather, and loved by many. He was born on May 6, 1942. Our beloved husband, father, brother, pap-pap, great grandpa, uncle paps, and friend. He is preceded in death by his parents John and Lois Wagner: siblings Vera (Libb) Woods, Ena Riggs, Emma (Ruth) Davis, Mabel Craft, Franklin (Johnny) Wagner, Keith Wagner, and Claudia Wagner. Ronnie was a compassionate man who loved tending to his farm, hunting, and loafing. He was always proud of and loved to show off his grandchildren every chance he got. His garden and his family were the highlights of his life, constantly working to help all of them. His generosity was limitless. He was a smart man and he worked hard for everything he had. He didn't judge others or criticize different ways of life, but still worked to help everyone he could. Ronnie was a life-time member of Gephart Baptist Church. He grew up attending, was married there, and brought all of his grandchildren to the services every Sunday. Ronnie is survived by his wife of almost 56 years, Carlinda (Gail) Wagner; children Teri (Steve) Smith, Cathy (Randy) Wright, and Ronald (Amy) Wagner; grandchildren Joshua (Whitley) Wright, Zachary (Ciara) Wright, Mikhail Smith, Brianna Smith, Hunter Wagner, Jacob Wright, Stephen Smith, Josiah Wright, Kerith Wright, Chloe Wright, and Jeremiah Smith; and great-grandchildren Charlie and Gunner Wesney.
Visitation will be held 5:00-8:00 pm Wednesday, September 15, 2021 and one hour before the 11:00 am service Thursday, September 16, 2021 at Harrison-Pyles Funeral Home, Wheelersburg, Ohio with Pastor Rick Perry officiating. Interment will be in Vernon Cemetery. The family wishes to send a special thank you to the staff at Mount Carmel Grove City, Ohio for their care and compassion. Condolences may be made to the family at www.harrison-pyles.com.
Condolences
Thursday September 16, 2021
Sherri Horner
My heart breaks for Gail and the rest of the family as they lay Uncle Ron to rest. Prayers and hugs for all of you guys.
Wednesday September 15, 2021
John & Mandy
Prayers
Tuesday September 14, 2021
Gwen Grant
Condolences to Ron's family and friends. He and Gail have been great examples for others to follow. Ron taught others how to do much; how to work hard and how to take pride in their work. He taught how to give to others, how to care for others and how to work together. He never failed to take the hand of younger ones finding ways for them to help with whatever task he was doing even when it took longer with their assistance. He had a way of making them feel needed and helpful while they learned from him. As all who were lucky to know and love Ron are heartbroken, you have the strength to carry on and teach the next generations what you were taught by him.
Monday September 13, 2021
Rev. Mike (Steve) and Karen Percell
Our prayers are with the Wagner family. Ronnie and his family grew up with me as young boys on the Wagner farm on Jones Road. Many good memories of time spent with the Wagner family. Mike(Steve) and Karen Percell Bradenton, Florida