John Arnett, Sr.
1923 - 2022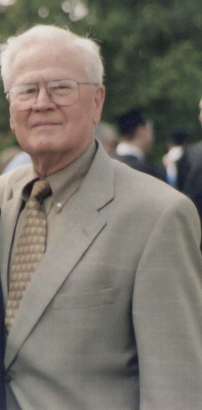 John Edward Arnett, Sr.
WHEELERSBURG-John Edward Arnett, Sr., 98, of Wheelersburg passed away Friday, August 12, 2022 at Adena Health Systems, Chillicothe, Ohio. John was born October 28, 1923 in Prestonsburg, KY to the late Daniel Boone Arnett and Minerva Fitzpatrick Arnett. John had two years college at Pikeville College, working 13 years at Goodyear Atomic and 13 years at Aristech, but he was a farmer at heart. He was a member of Grange, Farm Bureau and was a Volunteer Fireman for Vernon Township. In addition to his parents, John was preceded in death by his wives, Ellen Clay whom he married in 1944 and she passed in 1977 and Ruth Ratcliff whom he married in 1993 and she passed in 2020. John was also preceded in death by siblings, Joe, Charlie, Franklin (Glen Franklin), Mary, Jerie, Janice (Cynthia Janice) and also, Nora Marie, age 1 month and Jack May, six months. John is survived by a son, John E. Arnett, II; two daughters, Brenda Petruzzella and Patricia Donithan and four grandchildren.
Services for John will be 1:00 pm Thursday, August 18, 2022 at Wheelersburg Methodist Church in Wheelersburg with Pastor Perry Prosch officiating. Interment will be in Memorial Burial Park. The family will receive friends and family at the church 6:00-8:00 pm Wednesday, August 17, 2022 and one hour before the 1:00 pm service on Thursday. Donations in John's name may go to Wheelersburg Methodist Church or to St. Jude's Children's Hospital. Harrison-Pyles Funeral Home has been entrusted with the arrangements. Condolences to the family may be made at www.harrison-pyles.com.
Condolences
Tuesday August 16, 2022
Kendra & Chris Sakoian
Brenda, Patty, Ellen, Mary and John, So sorry to hear of Uncle John's passing, he was an amazing man. We are grateful he was a part of our lives. Love, Kendra, Chris and Declan Sakoian